Spanish American War - 1898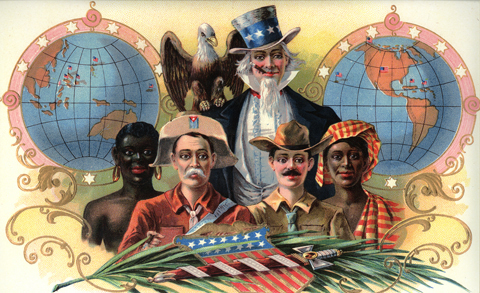 ---
Excerpts from An Illustrated History of the Counties of Rock and Pipestone, Minnesota
Copyright 1911
Page 45

In 1898 Rock county furnished a company of soldiers, who took part in the Spanish-American War, serving a little less than ten months within the United States. A few months before the breaking out of hostilities a militia company at Luverne had been mustered out of the service, and the adjutant general having refused to consider the request for its re-enlistment, the company organized for the war was purely volunteer, although it contained many former members of the militia. The volunteers perfected an organization June 6, 1898, when they elected L. S. Nelson, captain; Frank Ferguson, first lieutenant; and William E. Preston, second lieutenant.
President McKinley made his second call for volunteers May 25, but owing to the necessity of recruiting the skeleton companies of the former Minnesota regiments, the troops waiting to respond were not mustered in at once. Finally, Governor Clough issued the long-awaited orders for the mobilization of the Fifteenth Minnesota regiment, and on July 6, the Rock county company departed for St. Paul. there was a big demonstration at Luverne when the company took its departure.
The Fifteenth Minnesota regiment, of which the Rock county company became Company G, was mustered into the United States service July 18, 1898. The company and regiment were stationed at Camps Ramsey and Snelling, near St. Paul, until September 15. During that time the regiment went through a fearful typhoid fever epidemic, when many men of Company G were ill with the disease, resulting in several deaths in the company and others of the regiment.
From Minnesota the regiment went to Camp Meade, near Harrisburg, Pennsylvania, where it was assigned to the third brigade of the first division of the second army corps. There it remained until November 15, when the regiment was transferred to Camp McKenzie, near Augusta, Georgia. The regiment and company were mustered out at that camp March 27, 1899.
Following is the roster of the company at the time of mustering out, with the rank of the soldier at that time and his place of residence given in the original muster roll:
COMMISSIONED OFFICERS
| | |
| --- | --- |
| Louis S. Nelson (captain) | Luverne |
| Frank Ferguson (first lieutenant) | Magnolia |
| George W. Eckles (second lieutenant) | St. Paul |
SERGEANTS
| | |
| --- | --- |
| William E. Preston (first sergeant) | Luverne |
| George P. Jones (quartermaster sergeant) | Luverne |
| Mathias Baldwin | Sherman, SD |
| George A. Otis | St. Paul |
| Charles J. Becklund | St. Paul |
| Charles J. Solberg | Luverne |
CORPORALS
| | |
| --- | --- |
| John H. McMillian | Luverne |
| Roy Ollson | Magnolia |
| George E. Munch | Edgerton |
| John W. Mueller | Luverne |
| Markus M. Chatfield | Kanaranzi |
| Frank Irvine | Luverne |
| Frank M. McKenzie | Redfield, Iowa |
| Walter H. Snook | Luverne |
| Harry D. Ayer | Luverne |
| John M. McCormick | Graceville |
| John H. May | Keokuk, Iowa |
| Emil Reddel | Aitkin |
| Dale R. Terrill | Edgerton |
| Ovey V. Shippey (musician) | Alexandria |
| William Niederberger (musician) | Magnolia |
| Patrick Miller (artificer) | St. Paul |
| Luther J. Bush (wagoner) | Kanaranzi |
PRIVATES
| | |
| --- | --- |
| Halvor Arneson | Luverne |
| Frank E. Barclay | Magnolia |
| H. Delos Barnard | Chandler |
| Edward H. Bauer | St. Paul |
| Nick Bergerson | Luverne |
| William W. Birmingham | East Grand Forks |
| Hiram Brewster | Vassar, Michigan |
| Chauncey A. Campbell | Pine Island |
| Guy C. Chatfield | Kanaranzi |
| Carl E. Dahl | Luverne |
| William Downs | Alexandria |
| John M. Duell | St. Paul |
| Joseph P. Dwyer | Graceville |
| Henry C. Eickmann | Alexandria |
| George Iveland | Luverne |
| George A. Fish | Alexandria |
| John A. Gant | Magnolia |
| Frank Gould | DesMoines, Iowa |
| Edward Groot | Rock Elm, Wisconsin |
| Frederick J. Hobert | Chicago, Illinois |
| Aksel Hofgaard | Edgerton |
| Axtel P. Holstein | Minneapolis |
| Carl Hoven | Luverne |
| George W. Humphrey | Nevada, Missouri |
| Teeter Johnson | Ashcreek |
| Joseph E. Jones | Luverne |
| Daniel Kelly | St. Paul |
| Daniel J. Kelly | St. Paul |
| Jermiah Kelly | St. Paul |
| Carl J. King | Alexandria |
| Ingebrit G. Klungness | Beaver Creek |
| Herman A. Kreuger | Cottage Grove |
| Edward P. Lampman | Alexandria |
| Alexander G. Lundquest | Luverne |
| Thomas McLean | St. Paul |
| Michael Naylon | Adrian |
| Herman Oestreich | Hardwick |
| Carl J. Olson | Minneapolis |
| Ole M. Oleson | Luverne |
| William N. Olson | Willmar |
| Christian Peterson | Steel Center |
| Anton Peterson | St. Paul |
| Nick Peterson | Audubon |
| Charles Pickett | Magnolia |
| William D. Pickett | Edgerton |
| Scott G. Rogers | Luverne |
| Olof B. Running | Beaver Creek |
| Lee Rutter | Ashcreek |
| Eugene E. Scott | Luverne |
| Tonguin Senum | Fosston |
| George W. Shurr | Kanaranzi |
| Bendick P. Shuros | Highlandville, Iowa |
| Samuel Simpkins | Luverne |
| Harry H. Snook | Luverne |
| Steve Stephens | Luverne |
| Louis Sustacek | Havana |
| Nick Sward | Nelson Station |
| William A. Swenemson | Graceville |
| Martin Severson | Highland, Wisconsin |
| Henry Smuser | Luverne |
| Chris Thorsen | Luverne |
| Warner Townsend | Magnolia |
| Adolph Tshudden | Edgerton |
| Albert E. Vance | Winona |
| William J. Welsh | Graceville |
| Harry N. Willett | Luverne |
| Wilmot O. Wilson | Browns Valley |
| John B. Wood | Luverne |
| Guy B. Woodle | Luverne |
| Joseph E. Zikmund | St. Paul |
| | |
| G Company sustained losses as follows: | (Pg 47) |
| Sergeant Severt O. Nelson, of Luverne died: | September 15, 1898 |
| Corporal Ove C.H. Knudtson, of Luverne died: | August 27, 1898 |
| Corporal Godfrey Zimmerman, of St. Paul died: | September 21, 1898 |
| Frederick D. Christian, of Kanaranzi died: | October 22, 1898 |
| William H. Dinney, of Little Falls died: | September 12, 1898 |
| William J. Kenney, died: | August 25, 1898 |
| William W. Blaker, of St. Paul was discharged: | October 22, 1898 by order of the secretary of war. |
| George H. Crossman, of Beaver Creek was transferred to the signal corps: | January 20, 1899 |
| Ernest Wood, of Walker, was transferred to Company C : | July 31, 1898 |
| Thomas J. Noonan, of Prior Lake, deserted: | August 29, 1898 |
| William Williams, of Cleveland, Ohio, deserted: | July 19, 1898 |
~Transcribed by the L. Ziemann, Sep 2022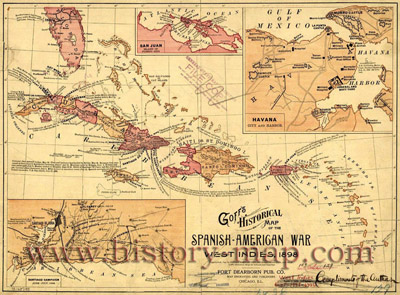 Rocky County MNGenWeb 2022